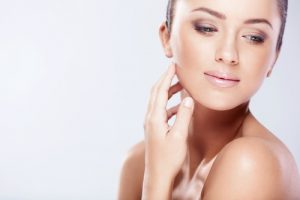 Dr. Jennifer Upitis is a Toronto Skin Doctor with a focus on medical aesthetics and cosmetic dermatology to help you look and feel your best. Cosmetic dermatology and aesthetic medicine involves a selection of minimally invasive procedures that will help restore youth and glow back to your skin.
Aesthetic medicine in Toronto can help erase fine lines, discoloration, spider veins, texture problems and more. Using state of the art techniques, your skin will begin to erase signs of age, sun exposure, wrinkles and other characteristics you may be uncomfortable with.
Cosmetic Procedures Offered
Dr. Upitis through the Toronto Dermatology Centre can provide you with:
Botox and Fillers (Restylane/Juvederm)
Botox for Hyperhidrosis (excessive sweating)
Lasers
Peels
Microdermabrasion
Radiofrequecy
Coolsculpting™
Dermaroller & Dermastamp
Photodynamic Therapy
Spider leg veins
Facials
Cosmeceuticals
Plastic surgery
Removal of moles/skin tags/cysts
Depending on the condition and texture of your skin, Dr. Upitis will be able to determine which procedure will work best for you. For fine lines and wrinkles, injections like BOTOX® may be the solution for you, whereas discoloration or pigmentation issues within the skin may be solved with a microdermabrasion, peels, or laser procedures.